With the current increased demand within health and care, it is vitality important for providers to recover from the pandemic and address the challenges faced around growing elective care backlogs, staffing pressures and rising costs. Addressing these challenges requires industry leaders to come together and adopt value-adding solutions and technology.
In November 2021, Capita Healthcare Decisions announced a partnership with Microsoft, integrating our clinical content into the Azure Health Bot, part of Microsoft's Health Cloud platform. The key purpose around this has been to address the patient backlogs faced and improving the patient experience through the use of new technology.
How does it work?
Capita Healthcare Decisions' content on Health Bot uses AI to pre-empt a wide variety of patient conditions and emergencies, with 164 symptom-based algorithms and over 40 scenarios ranging from 'call an ambulance' to 'self-care'. The content is customisable and adaptable, with 500 sets of care instructions, including appropriate medical information and guidance on what to do if symptoms worsen.
Health Bot users can now gain access to Capita Healthcare Decisions' content, meaning providers have access to the evidence-based healthcare content service. Saving the patient time is a goal of the collaboration and simple everyday language is used in the place of clinical and medical terminology – delivering a more user-centric approach and promoting ease of understanding.
The service aims to give users flexibility through access to information on different devices and channels, enabling a swift referral to appropriate care. Health Bot also aims to reduce the risk to patients of 'self-triage' – when a person evaluates their own health concerns to determine what they should do next.
What makes clinical content unique?
Capita Healthcare Decisions produces content which is peer-reviewed and updated by an internal team of doctors and nurses to ensure robust clinical governance.
The Health Bot is available through Microsoft's Cloud for Healthcare, a platform that provides the structure which supports health information and patient management across healthcare organisations and health providers, both public and private. The service provides AI-powered medical data which is used by some of the largest healthcare providers, pharmaceutical companies, and tele-medicine services in the world.
How will this help?
Steve Fearon, CEO of Capita Health Decisions, said: "We are proud and excited that our relationship with Microsoft continues to grow and strengthen. With this collaboration of our world-leading clinical content, available within the Microsoft health ecosystem, we have recognised the need to provide instant access to safe and accurate medical and peer reviewed content to support positive health outcomes. We are seeing just how vital the need for this offering has become, especially at a time of growing misinformation online.
"We see this collaboration as a great opportunity for organisations to completely transform and revolutionise access to healthcare, levelling the playing field in terms of equity in access to the most up to date health guidance, and ensuring that health resources are optimised to drive clinical and operational efficiency and effectiveness"
Hadas Bitran, Partner Group Manager at Microsoft Health and Life Sciences, said: "Capita's content is a valuable asset in the Health Bot service that empowers healthcare organisations to assist in triaging and directing patients to the appropriate level of care and to navigate the services available to them. Timely access to quality medical information saves lives; and deepening our relationship with Capita will further strengthen the patient-centric approach that is fundamental to our Health Bot service."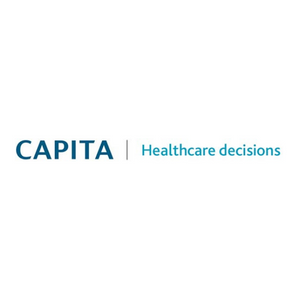 Capita Healthcare Decisions have been at the forefront of tackling the challenges within healthcare systems for over 27 years. Having served over 100 million patient interactions globally to date, we empower healthcare providers and payers to make the right decisions, driving better quality of care, improving efficiencies, and reducing operational cost at scale. We offer services covering Accreditation, Benchmarking, Clinical Coding and Decision Support. Our unrivalled expertise, trusted technology, and industry-leading partnerships have led us to creating best-in-class solutions. We are unique in providing one integrated package where we are a systems integrator, implementer, developer, support and maintenance provider – owning all accountability for a better client and patient experience.