An interactive discussion with a panel of leading experts on the evolving role of AI and automation within the healthcare sector.
In association with DataRobot, we were thrilled to host a discussion on AI and automation with some of the industry's brightest minds.
The panel was superbly chaired by Melissa Wills, Managing Director of Women Like Me and Innovation and Technology Specialist at Nestlé.
Joining Melissa on the panel was:
James Teo - Clinical Director of AI and Data Science & Consultant at Guy's and St Thomas' NHS FT
Ben Taylor - Chief AI Evangelist at DataRobot
Paul Wyman - Robotic Process Automation Architect at NHS Dorset CCG
Neelan Das - Interventional Radiologist AI Research Lead at East Kent Hospitals University Foundation Trust
Ivana Bartoletti - Co-Founder Women Leading in AI Network
Click here to see a snippet of the webinar.
Click here to download the full webinar session
After a quick ice-breaker that involved discussions of AI in media (The Social Dilemma and Ex Machina), the panel answered an array of questions on AI and automation.
The panel considered 'quick wins' that would deliver immediate efficiencies to systems. Understandably, these fast improvements not only make a positive difference but they can also be used as roadmaps for larger wins in the future.
From an automation point of view, Paul Wyman suggested it is much easier to automate small aspects of processes than jumping straight in at the deep end. Once this 'small scale' automation is complete, it is then much easier to then springboard into the bigger stuff.
James Teo agreed. He outlined what some of the small-scale automation could look like. Bed allocation, appointment management and procurement are all ideal candidates because they do not involve the end-user. This means there is very little disruption for either patients or healthcare providers so transformations can take place quickly and effectively.
Later, the discussion turned to the barriers that currently exist when it comes to using AI in healthcare. Ivana Bartoletti and Neelan Das both touched on something that many within the sector are familiar with - a lack of expertise.
Although AI is finding more use, for it to be successful, there has to be a 'champion' who is willing to do some of the initial hard work to get things off the ground. Neelan suggested there is a clear split between people that are open to automation and those who are sceptical.
This group of sceptics see the rise of technology as a hindrance that is actually making their life worse. For some, it is difficult to separate the problems they have had in the past with lost passwords or hacked accounts with AI and other new technologies. There is a real psychological barrier that is going to take some time to overcome.
Ben Taylor agreed that having a 'visionary' who is willing to tackle some of the early problems makes a huge difference. He also suggested a barrier he has noticed is compliance and general issues surrounding bureaucracy. Legal liabilities can cause serious problems with accessing data and often this red tape is enough to deter someone entirely.
There are a lot of great insights to take from this webinar but one of the most interesting concerns innovation and the fast pace of digital health technology.
Neelan suggested it is difficult to reconcile both innovation and speed unless you start to rewrite some of the rules regarding the former - something NHSx and NHS Digital are trying to do. He admitted that bureaucracy really can discourage people on the clinical side who are trying to be innovative - a theme that surfaced a few times throughout.
James outlined the different groups of people, from innovators through to late adopters and how difficult it can be to translate themes and ideas during this process. He recommended that a good step is to sprinkle those 'believers' throughout so there are fewer roadblocks. It is about convincing people who are defining standards and frameworks that change is for the better.
The 90-minute discussion was packed with interesting ideas and lively debate so we recommend grabbing a brew and enjoying the video yourself by clicking here.
To be the first to hear the latest healthtech and digital health news, sign up to our newsletter!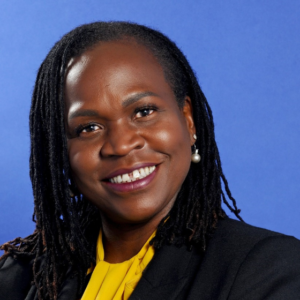 Heather Caudle
Chief Nursing Officer
Surrey and Borders Partnership NHS FT,
Member
Shuri Network