Developing Digital Infrastructure across the Health & Care System

Download our CPD-certified session where representatives from NHSx, Care England, Lincolnshire NHS and Agilisys discuss tactics to develop a digital infrastructure across the health and care system.
Click here to download and access the full session.
What will you learn?
Innovation collaboratives for Remote Monitoring

Social Care Engagement: What are care providers looking at?

Establishing a data warehouse and an interoperable system

How will we deliver Health and Social care with a system that is under so much stress?

Are we facing a new wave of physical and mental health issues coming out of the pandemic, how are we set to support this?

'Joining up care' integrated budgets/ Digital households – potential for objective peer led support


Future proofing and creating digital care homes

What are the potential consequences of inflexible systems?

Where and when are paper systems still preferential or a requirement?


Establishing the fundamentals such as network connectivity and data security

and more!
The panel discussion was recorded at our virtual event, the Leading Healthcare Innovation Summit (20-22 October 2020). Here is a sneak peak of what to expect: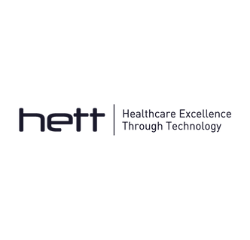 Speakers include:
Breid O'Brien, Acting Deputy Director of Digital Health, NHSx

Nicola Haywood Alexander, CDIO, Lincolnshire NHS

Steve Morgan, Partnership Director, Agilisys

Ian James, Care & Health Improvement Adviser Digital, NHSx

Daniel Casson, Consultant, Digital Social Care, Care England
Interview captured at Leading Healthcare Innovation Summit, October 2020.