NHS Practitioner Health is a free, confidential service for doctors and dentists across England. They provide practical guidance and resources for those with mental illness and addiction problems, it's a service committed to retaining a healthier workforce and should be your first port of call for support.
Clinician burnout can be a serious problem if you're a doctor, carer or nurse. It's important to take time to look after yourself as well as your patients.
Working in healthcare can be rewarding, but we know it can be difficult and stressful at times too. Whether you only have limited time on your break or want to enrol in an ongoing course, we've collated ten digital resources to help you combat clinician burnout and support you through these challenging times.
Apps for Wellbeing
ORCHA (The Organisation for the Review of Care and Health Applications), is the trusted source for health app advice. Their mission is to distribute supportive apps into healthcare systems across the world.
After reviewing thousands, here are some highly-rated apps they've approved to help with clinician burnout and mental wellbeing.
1. Wysa
Wysa is an intelligent chatbot that uses AI to react to the emotions you express. Users can unlock tools and techniques that help them manage their challenges in a fun, conversational way.
Leveraging behavioural techniques, coaches help you identify, design and work towards goals aligned with your values. It's a great way to reflect on your day and 93% of users find it helpful for stress and anxiety.
2. Headspace
This app aims to help you relax through guided meditations, employing mindfulness techniques to bring better balance to your everyday life. Headspace is perfect for when your brain is still busy from being on the ward or handling stressful situations all day.
It isn't always easy to have a full night's sleep after working late-night or early morning shifts. As part of the Sleep by Headspace experience, there are sleep meditations, sleep sounds and specially-designed sleepcasts to guide you to a more restful place.
For those who simply cannot find time in the day, there are two-minute meditation sessions for a quick mental reset - ideal when your only breather is when you can grab a coffee to refuel.
3. Sidekick Health
Sidekick is a social health game developed by doctors, psychologists and other health experts. It's designed to motivate and engage people towards a healthy lifestyle. Through Sidekick, users engage in health-improving tasks for various categories such as nutrition, physical activity and mental exercises.
The app allows people to communicate, collaborate and compete with friends and colleagues while improving their lifestyle.
Online Courses & Guides
Courses and guides require more commitment before you see the value they present. They might be a resource you explore as part of your daily routine.
4. NHS People Guides
Created by experts, these short 10 to 20-minute guides help you develop new skills and discover new ways to improve your experience of work. From personal resilience guides to how to look after yourself during these unprecedented times, you can take each module at your own pace.
After registering, you can contribute to conversations and share your experiences on each topic.
5. SilverCloud Online Course
SilverCloud's platform and online course give you the tools to better manage stress, anxiety and mental health. You work through a series of topics selected by a therapist, tailored to address your specific needs.
The eight-week course is designed to be completed in your own time and at your own pace, so you don't have to worry about being overwhelmed with deadlines. It can accommodate the hectic schedule of a healthcare worker with ease.
Online Therapy and Exercises
With face-to-face consultation and therapy out the question, many have turned to online alternatives for support.
6. Heather Wellbeing Free Support
Heather Wellbeing is providing completely free mental health and wellbeing support to anyone who's fighting COVID-19 on the frontline.
The therapy is provided online and over the phone, utilising a network of volunteer professional psychotherapists. There are already over 200 fully-qualified professionals registered and ready to support you.
7. Resilience Practice Tools
Resilient Practice was created to raise awareness of the importance of personal resilience. Their exercises demonstrate how to analyse your current resilience and provide you with the opportunity to improve your self-awareness.
Using their bank of articles and exercises, you'll learn about a range of practical skills from which you can create a unique resilience toolkit that works for you.
8. Frontline 19 Free Support
Frontline 19 is a mental health and emotional wellbeing support service set up by therapists to support frontline staff, working in partnership with Helpforce.
Completely confidential and easy to set up, you'll quickly match with a professional psychologist, counsellor or psychotherapist offering free online sessions. Their goal is to make sure everybody can get the right help, swiftly and simply.
9. Big White Wall
Big White Wall (BWW) is an online service supported by clinical expertise. It's designed to help those in moderate need while having an infrastructure in place to manage at-risk individuals. Their vibrant community offers a proven way to get better: through peer-to-peer anonymous conversation.
It harnesses the therapeutic benefits of connectedness, which is more important than ever. They are committed to creating a unique environment for members to lead their own recovery.
Support Lines
Support lines can be an outlet for those who want to talk through any emotional burdens. A friendly chat or listening ear could be what you need to feel supported.
10. Samaritans NHS Support Line
Operated by the Samaritans, this is a confidential staff support line that's free to access from 7:00 am – 11:00 pm, seven days a week. This support line is here for when you've had a difficult day, are feeling overwhelmed or maybe you have a lot on your mind and need to get it off your chest. Trained advisers can help with effective signposting and confidential listening.
Call 0300 131 7000 or alternatively, you can text FRONTLINE to 85258 for support 24/7 via text.
We understand these are challenging times. However, we hope the resources above can bring you some solitude. Every year, we host the UK's leading healthtech and digital health event and want to assist the longevity of the NHS and its workers.
Another helpful digital resource is our on-demand webinar all about managing mental health services digitally throughout and beyond COVID-19. You can get access here.
Although these accessible online resources are helpful, moving away from screentime can reduce eye strain, improve your sleep - especially important for night shift workers - and even give you more time to spend with patients. By taking intermittent breaks from your phone and computer screen you can increase productivity in your role.
If you prefer, you can also get helpful resources regularly delivered straight to your inbox.
---
Sources:
*Disclaimer: HETT Show is not affiliated with any of these sources and doesn't directly endorse them. Those that are struggling with mental health and burnout should seek professional advice and even though many of the above are produced by experts, use these tools as guidance only.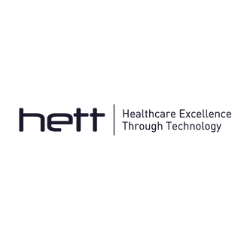 Want to hear more?

Join our digital health community to have the latest healthtech and digital health news sent straight to your inbox!