Working with community diagnostic centres (CDCs), our end-to-end communications platform can be the glue that joins primary and secondary care, empowering clinicians to make quicker, informed decisions for patients.

With Bleepa, these CDCs can create patient pathways that integrate with existing primary and secondary care systems in a simple, cost-effective way – underpinned by our secure, patient-specific cloud storage solution CareLocker.
How can Bleepa transform patient pathways for CDCs?
Watch this short animation to find out more about how Bleepa can work with ICSs and other local care providers to deliver a digitally connected CDC model:
It connects the GP to specialists for advice and guidance on diagnostic investigations, sharing responsibility for the patient across all care settings.

It creates an end-to-end record of the patient pathway across care settings that is centrally available to all providers.

It drives efficiency by actively notifying clinicians to update at each stage of the patient pathway, prompting them to respond and act.

It also drives efficiencies by enabling asynchronous discussion between clinicians in different care settings, which can happen around other clinical work – saving everyone time.
Bleepa in action
Bleepa is working with Sussex Integrated Care System on a pilot of our innovative community diagnostic centre approach, targeting pathways in specific clinical areas such as respiratory and cardiology.

Surrey and Sussex will provide a blueprint model for how these brand new CDCs can be delivered across the UK. Find out more about this pilot here.
Learn more about the latest in innovative solutions like Bleepa at the upcoming Leading Healthcare Innovation Summit this February 9th at London's QEII Centre.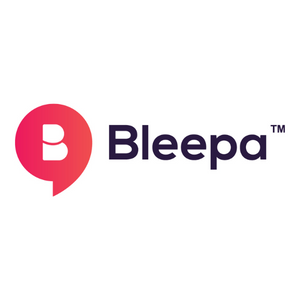 Learn more from

Bleepa

at the upcoming Leading Health Innovation Summit, taking place in-person at London's QEII Centre this February 9th