An

NHSX

-funded AI project developed in Scotland is opening its doors to English sites in January 2022, as it looks to expand the evaluation of three machine learning models used to stratify patients' risk of flare-up, hospital admission and mortality in the management of Chronic Obstructive Pulmonary Disease.

COPD affects more than 1.2 million people in the UK and is projected to become the third leading cause of death worldwide by 2030. In an interview, Paul McGinness, co-founder of the AI in Health and Care Award winner,

Lenus Health

, shared that COPD exacerbations are currently the second most common cause of emergency hospital admissions in the UK and account for one in eight of all admissions.

Even before the pandemic, the progressive nature of COPD and organisational data silos resulted in care quality gaps that limited the provision of cost-effective, evidence-based interventions.

Mr McGinness stated: "Slowing disease progression and reducing the impact of COPD flare ups is a priority for patients and clinicians. Our priority in these unprecedented times is to deliver technology that prevents unscheduled care and alleviates pressure on NHS resources."

So far, the digital COPD service used in Scotland has been successful in its goals, demonstrating sustained patient engagement with interim trial analyses showing a 28 per cent reduction in hospital admissions and a 38 per cent reduction in occupied bed days.1,2 These figures are notable also in their economic impact, with an annual per patient saving to the NHS calculated at £8,588 against standard routine care.

It is unsurprising then that

NHS Scotland

recently decided to strategically roll out the COPD service across major urban areas, enabling at-home management of the most severe patient cohort and providing early discharge support. Now, patients who are most impacted by their long-term condition can be triaged all the time and everywhere, not just during a video call, clinic visit or when they are in the hospital.

There is little doubt that this type of "always-on" triage will deliver transformational change and value to healthcare, however the addition of AI to stratify risk has been largely academic up to now. The new year brings a unique opportunity to pioneer the validation and accelerate the adoption of machine learning models trained to deliver clinically actionable risk scores, meet elective care targets and achieve the aims set out in the

NHS

long-term plan.

Join a host of industry-leading companies, including Lenus Health, at The Leading Healthcare Innovation Summit this 9th of February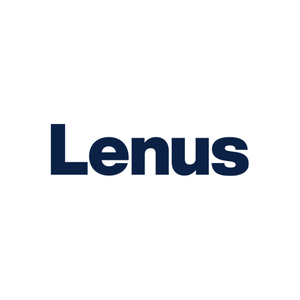 To learn more about the NHSX AI project set out above or the Lenus Health platform and services, including the recent HSJ "Digitising Patient Services Initiative" winner contact hello@lenushealth.com