Free Webinar | From insight to stories to trust: building brands with data. Register >>
How do smart brands cut through to their audiences when everyone claims to have a tech and data agenda, and yet public trust in data and national tech projects are at a new low.

Where can businesses use data and smart communications to break new ground and build relationships with their customers and stakeholders? And how can you use these insights to grow markets and identify areas of need in a way that is supportive of a stressed healthcare system, not divisive?

Join us on 1st December 2020 at 08:30 - 10:00 AM for a provocative conversation about how healthcare brands can use smart data insights to drive highly effective brand communications, rethink market engagement and build trust in an involuntarily virtual world.
We will cover:
Using smart insights to drive growth in healthcare tech businesses

Using data-led campaigns and materials to support productive communications and stakeholder engagement

Identifying and managing the opportunities and risks in your data led communications strategies. Come away with some clear actions to improve your use of data in external and internal stakeholder engagement

Using a single piece of insight to run a multi-channel engagement programme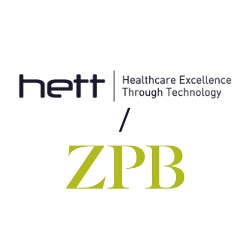 Charlotte Alldritt
Director
Centre for Progressive Policy
Liz Ashall-Payne
CEO
ORCHA
Alex Kafetz
Director of Insight and Strategy
ZPB Associates
Caylee Donaldson
Senior Brand Manager
HETT Show

Holly Sutton
Communications Partner
ZPB Associates
(Chair)