HETT Unexpected Innovation Awards


New Awards Ceremony for the Digital Healthcare Sector



Press Release: 30 June 2021
The achievements of both individuals and teams working across the digital healthcare sector will be celebrated at a new awards ceremony, launched by the team behind HETT Show (Healthcare Excellence Through Technology). The HETT Unexpected Innovators Awards will showcase champions of digital health innovation to highlight great stories of transformation witnessed in the past year.
Entries are now open for those who have demonstrated the successful rollout of digital healthcare and healthtech projects, including but not limited to, experimental design, creative thinking, and radical innovation.
After a large amount of interest, we have extended the deadline for submissions to 14 July 2021, with finalists being announced ahead of the event on 16 August 2021. Entries will be reviewed and judged by the HETT steering committee.
Both the individual and team awards will be presented on 28 September at the Digital Academy Alumni event at the HETT Show (28-29 September 2021 | ExCeL London). Click here to register for free* for HETT Show.
The conference and exhibition will uncover and address the sector's newest threats that could impact the delivery of quality patient care and operational efficiencies.
Roz Davies, Managing Director at mHabitat, highlighted the importance of recognising the achievements of the sector during this turbulent period. Roz said: "These awards are designed to bring together the health and care ecosystem, to showcase examples of best practice that inspire more people and organisations to do the same. No matter your function, whether you work in digital, innovation, IT, data, clinical, or frontline roles, we all have a key role in driving forward the momentum to scale excellence and innovation.
"After what has been an extremely difficult year, it is important that we come together to celebrate and build on the successes, and to learn from the challenges that we've overcome."
You can enter the Individual Award or the Team Award by filling out the relevant online forms.
Contact emma-victoria.fell@govnet.co.uk with any questions about your submission.
To learn more about September's HETT Show, including the agenda, by visiting www.hettshow.co.uk.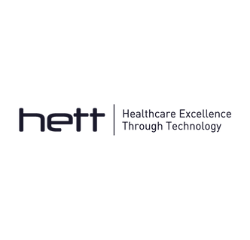 HETT Unexpected Innovation Awards
Submission Deadline:
14-Jul-21
Enter now >>

Finalists Announced:
16-Aug-21

Winners Announced:
28-Sept at HETT Show
Register Free* >>