With plans to put ICSs on a statutory footing in 2022, this latest evolution of health and care delivery aims to enable multiagency partnerships that span the NHS, local government, voluntary, community and social enterprise (VCSE) organisations and other partners. The make-up of the 42 ICSs across England is not prescriptive, but varied depending on the needs of the areas they serve, so the existing systems and working practices are all different.
Communication, fast secure access to pertinent information and enthusiastic adoption by clinicians and all those working on the frontline will be key to making the vision of Integrated Care Systems that plan health and care services to meet the needs of their population a reality.
Sharing Patient Information at the Point of Care
To deliver truly joined up healthcare, many different agencies and organisations will need access to patient information.
Delivering the information to support smart decisions requires three key elements which are:
1. A strategic approach to planning data access across the ICS
With many different organisations using disparate systems bringing those systems together into a cohesive framework that enables frontline staff to continue to deliver care without disruption needs careful planning. The use of non-integrated, point solutions in the past has brought security and efficiency issues. As telehealth and remote care become more important components in healthcare provision, a unified platform to manage digital identity is paramount to enable fast, controlled access to patient information to empower clinicians, while protecting sensitive data.
Connected devices such as mobile and medical devices can open up opportunities for new workflows, allow access to patient data much closer to the point of care, and allow healthcare providers to move towards a paper free environment. As access to data extends beyond the traditional desktop/thin-client to connected devices, and out into the community, the need for security is paramount.
2. Strong management of digital identity for people and devices
Healthcare organisations typically use a huge a variety of devices including shared and individual workstations from which clinicians access applications and patient information, shared mobile devices with apps that are purpose-built for healthcare workflows, and medical devices. The user base in a healthcare organisation is also fluid, with visiting clinicians, registrars, locums, and other part-time clinicians changing the composition of the clinical staff. Digital identity – for employees and devices – provides the enabler for new digitally enhanced workflows.
These digital workflows require strong effective management of permissions, governance, patient privacy while providing the right data at the right time to the right person. There needs to be a balanced approach to ensure cybersecurity policies and controls are implemented in such a way that does not act as a barrier for clinicians while ensuring that only authorised users can access systems and data remains protected.
3. Providing a better experience for clinicians – systems that are fit for purpose
Whilst logging into systems is a necessity in the modern healthcare setting, a fact that clinicians readily accept, the repeated need to login and retype credentials to use these systems frequently becomes a source of frustration. This leads to disengaged users who, at worst, circumvent security to remove this barrier. There must be clinician engagement if healthcare organisations are to leverage technology to its full potential with systems that are truly fit for purpose.
Fast and simple access to systems, devices and data is essential. Digital IDs which identify users enable them to easily log in and out of systems and devices as they move between patients and around facilities. Digital ID provides the relevant access and capabilities based on the person and job role, and are easy to maintain as staff are onboarded, change roles and leave.
In addition, research conducted by Imprivata with our customers, shows that providing such access to multiple systems using single sign on technology can save clinicians up to 45 minutes per shift, time that can be spent caring for patients. This is a significant quick win for clinicians which is a key step in fostering strong user adoption.
Solving the conundrum of data consumption overload
Clinician involvement is crucial to a successful roll out of any system. Research by KLAS indicates that about a third of healthcare providers cite EHR or IT issues as a burnout contributors. From my own experience of working clinically, researching and undertaking service improvement roles within healthcare I see how fast initial access to clinical data directly benefits clinician abilities to care for people. This same access to data also has the power to inform hospitals and their service providers how to perform and care for populations and communities at large.
There is no one solution or technology that delivers these capabilities whether it's a singular all-inclusive EMR or best-of-breed approach. However investment in connecting frontline experience from patients and healthcare staff to strategy and outcome is critical regardless of where an organisation is in their digital journey from using paper to being digital at the point of care. Ultimately, digital transformation that aligns strategy to patient outcomes will enable the development of 'learning health systems' capable of reducing error and promoting patient safety and quality, as discussed in the paper: Digital Maturity: are we ready to use technology in the NHS?
As burnout becomes a very real issue within the health service, clinicians are increasingly concerned about their ability to consume data. Having fast access to the right data at the right time, with just the tap of a badge, reduces frustration and supports clinicians in delivering the best possible care, thanks to timely access to information.
A holistic approach to patient data will empower ICSs
As the NHS in England moves towards statutory recognition of the ICSs, digital transformation will ensure the new systems work for clinicians as well as patients. The technology is already available to deliver patient information to the clinician at the point of care instantly, whether in a busy hospital, emergency department, in a GPs surgery or out in the community. The Imprivata Digital Identity Framework for healthcare provides a structured approach to help healthcare organisations holistically manage and secure their users' digital identities.
This extends across the full lifecycle in a way that reduces security risks, eases the burden of complying with regulatory requirements, improves workflow efficiencies for clinicians and IT alike, and helps to face the unique challenges of healthcare head on.
Join a host of industry-leading companies, including Imprivata, at The Leading Healthcare Innovation Summit this 9th of February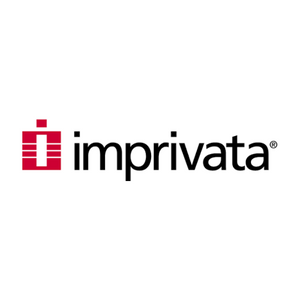 Daniel Johnston

, MRes, RN, is Clinical Workflow Specialist and Clinical Safety Officer at

Imprivata

.
He is a Registered Staff Nurse, specialising in Emergency Medicine at Cambridge University Hospitals NHS Foundation Trust and previously worked at Beth Israel Deaconess Medical Center Harvard teaching hospital, Moorfields Eye Hospital NHS Foundation Trust and has international service improvement experience in Iceland, Denmark and Haiti.
Daniel combines his National Institute for Health Research fellowship background in human factors at King's College London and APMG certified Change Management Practitioner training to partnering with several Global Digital Exemplars and their associated Fast Followers on their Digital Transformation journeys.