Chief Information Officer (CIO) at The Royal Marsden NHS Foundation Trust and a member of the Leading Healthcare Innovation Summit Steering Committee, Lisa Emery, is our first advisory member taking part in our profile series.

Lisa talks about her journey into digital healthcare, the importance of collaboration in achieving digital health initiatives and the key to delivering better patient care.
HETT: Thank you for agreeing to an interview with us, Lisa. Firstly, we would love to know a little more about your journey into digital healthcare. What was your route into the industry?

Lisa Emery: I came into digital healthcare (rather like many CIOs) through a non-traditional route. I began my career as a Biomedical Scientist (Medical Microbiology), a role I held for 12 years. I moved into IT via a series of projects which eventually led to a project manager position. After a two-year spell in Dubai deploying clinical systems, I worked on the National Programme for IT for six years before moving into a strategy delivery role in an NHS Trust. This led to me taking up the position of IT Director, then CIO. After 4 years in my first CIO role, I joined the Royal Marsden as CIO in 2018.
HETT: Tell us more about your digital health partnership with Great Ormond Street (GOS)?

Lisa Emery: We are partnering with GOSH to deliver our new digital health record (Epic). The teams from the two organisations will work on bringing the Royal Marsden NHS FT live with the new system and continuing to develop and optimise the solution for both trusts.

HETT: It sounds like collaboration is playing a key role in your partnership with GOS. How important is collaboration to the success of digital health initiatives?

Lisa Emery: Vital. Collaborating benefits both our patients and staff, allowing us to deliver, develop and innovate at pace.

HETT: In your division, what would you say is the key to delivering better patient care?

Lisa Emery: It's integral to listen to and collaborate with patients and users of our service so that we can design solutions together to better meet their healthcare needs.

HETT: We love how collaboration seems to be a common theme here, Lisa. To aspiring digital healthcare professionals like yourself, what would you advise them when approaching the digital healthcare industry?

Lisa Emery: Network, listen and ask loads of questions! Don't be afraid to engage and remember there is no such thing as a daft question.

HETT: What does the future of Digital Healthcare look like to you?

Lisa Emery: We need to build on the increased profile of digital, the successes we have had in response to the pandemic. Where we have invested in collaboration tools and systems, we really need to provide digital coaching and support to make sure that we fully exploit those investments. Collaboration is going to be critical, particularly within the ICS framework.

HETT: We couldn't agree more that collaboration is going to be critical to enhance the way we use digital tools and services within all healthcare settings. Finally, we're thrilled that you'll be joining us at our upcoming digital health leadership conference, the Leading Healthcare Innovation Summit (9 February 2022, QEII Centre, London). What are you looking forward to the most?

Lisa Emery: I'm looking forward to connecting with my peers, hearing about all the developments in the digital world and taking away learning, which I always do from HETT events.

HETT: Thank you for your time today, Lisa. It's been a pleasure catching up with you and learning more about the importance of collaboration when embarking on digital health initiatives. We look forward to seeing you at the Leading Healthcare Innovation Summit!
Supporting future-focused thought leadership on healthcare innovation
In the dawn of a new era for digital and health tech transformation, we are thrilled to invite you to the HETT Leading Healthcare Innovation Summit (QEII Centre London, 9th February 2022) an event designed to support future-focused thought leadership on healthcare innovation.

The CPD-certified conference will bring together a senior audience from across the NHS and the wider digital healthcare landscape to address some of the sector's biggest challenges and concerns. 

Organisations such as NHS Digital, NHSX, The AHSN Network and The Chartered Institute for IT (BCS) support the conference and its insightful agenda which will cover three key topics including Remote Patient Monitoring, Integrated Care Systems and Patient-Centred Design.  We will deep dive into topics such as the mental health of clinicians and patients, clinical pathways, diversity and inclusion in data and products, service and user inclusive design, setting up and implementing remote patient monitoring, virtual consultations, ICS leadership development and population health management.
This is more than just a conference, it's an

 experience

 that delivers a

 

positive impact

 on

your

 

projects, teams and patients

.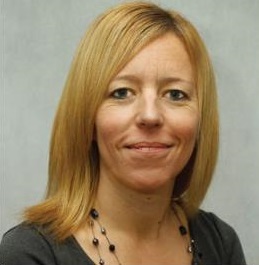 With many thanks to Lisa Emery,
Chief Information Officer (CIO),
The Royal Marsden NHS Foundation Trust