Roz Davies MBA FRSA Roz is the Managing Director of Thrive By Design, an NHS team that co-design inclusive digital innovation and improvement in health and care; and is the second advisory member taking part in our profiling series.
Roz shines a bright light on the importance of digital inclusion, health inequalities and patient engagement if we are to create a truly transformed health and care system that provides a comprehensive service for all, free at the point of contact with integrated services that really feel like they belong to the people.
HETT: Thank you for agreeing to an interview with us, Roz. Firstly, we would love to know a little more about your journey into digital healthcare. What was your route into the industry?

Roz Davies: "My journey into digital healthcare began with a people focus and a personal story. I have spent 25 years working on tackling inequality in partnership with communities and moved into exploring the relationship between digital and people power in a health context during a stint at NHS England working on participatory approaches in health and care.

"At the same time as I was getting interested in digital at work, I began to use digital tools to help manage my own type one diabetes condition. Joining the diabetes community, using tools like the libra sensor and being able to search for information in real-time became a game-changer for me in terms of self-management.
"At work, I pursued this same blended digital and community concept in mental health through my work with Sheffield Flourish. The community-led digital platform we co-produced led to the organisation becoming digital charity leader of the year – a proud moment for all concerned. It was at this point I began working and exploring the issues of inequality and inequity and digital transformation of services and society, from the grassroots angle at Sheffield Flourish to a national viewpoint as Director of Social Inclusion at Good Things Foundation.
"In the latter organisation, I was the Senior Responsible Officer for the NHS Widening Digital Participation Programme. During this time I also spent time with two social change organisations, the progressive think tank New Economics Foundation and the amazing campaign capacity building team at Shelia McKechnie Foundation. That helped me to understand the challenge from a systems perspective and how to strategically approach social change. From here I joined Thrive by Design, an NHS design studio, only a couple of weeks before lockdown.
"As a team in response to the pandemic, we decided to pivot our mission to focus in on inequalities. Specifically, how we use digital innovation to overcome inequalities and how we ensure that we do not compound inequalities by digital transformation. Drawing on our systems thinking and policy influencing experience, we began a discovery exploring what it means to co-design inclusion into digital transformation, i.e. co-designing a health and care system for everyone, not just the majority.
"We have since worked with all the national NHS bodies, many integrated care systems, the wonderful Professor Trish Greenhalgh and colleagues and many others to develop a systemic approach to inclusive digital transformation. We've come a long way but whilst there are still people excluded because of digital transformation, we have work to do!"

HETT: Wow, you've had quite an interesting journey so far, Roz. With the profile of digital inclusion, health inequalities and patient engagement being raised in the digital health community over the last few years – what should people be focussing their efforts on as we move into the next phase of transformation in health and care?

Roz Davies: "Firstly, we need to stop seeing this as an individual or single project issue and recognise that this is a complex system problem which needs tackling at a system level. Integrated care systems supported by the right national framework and conditions are well positioned to make a significant impact on this societal challenge.

"Leaders need to take the time to understand and support inclusive digital transformation.
This includes getting granular on understanding needs, mapping out assets and mobilising partners to join forces.

"The community and voluntary sector, local government, academia and the private sector all bring unique and valuable contributions as well as a shared purpose around building an inclusive society where no one is left behind due to digital transformation.

"Digital exclusion is multi-faceted and it changes over time. Factors range from life context to digital specific factors such as skills, confidence and motivation and system-related factors such as the infrastructure in services and staff skills, confidence and motivation. We need to design care pathways that take all of this into account, where assumptions about digital capability are not made without proper investigation, where informed choice is seen as vital and where frontline practitioners have the assessment tools and knowledge to incorporate digital inclusion into care planning approaches.

"Most importantly we need to reach out to seldom heard communities who are most likely to be excluded and co-design inclusive digital transformation with them from as early on as possible."
HETT: You've explained such a complex and challenging problem so eloquently that you've almost made the solution sound simple. We'd be interested to hear how would you like to see digital inclusion training and skills development training improved in health and care career pathways?

Roz Davies: "I would like to see the "digital" not being important anymore and inclusion and equity being incorporated into all health and care career pathways not in a tokenistic way but in a systematic and authentic way, e.g. training from (properly paid) people with living experience.

"I would also like to see digital and wider inclusion being seen as everyone's jobs, e.g. all staff attending digital inclusion training at inductions. In all of this, I would also like to see local public sector bodies joining forces with their voluntary and community sector partners. I suspect there might be a considerable financial and social return on investment."

HETT: In your division, what would you say is the key to delivering better patient care?

Roz Davies: Very simple – co-designing in partnership with the people who have a stake.

HETT: The importance of putting an individual at the centre of their care, in particular how they want their care and support to be delivered is something we are truly passionate about at HETT.
This actually brings on nicely to the Leading Healthcare Summit which you'll be attending! As you know, we have a stream dedicated specifically to patient centred design, but what do you hope to see at the event?

Roz Davies: "I want to see a session on Inclusive Digital Transformation bringing in some of the excellent cross-sector good practices from across the country. Our research has shown there are some excellent examples and a growing community of people who are ambitious for positive change."

HETT: For all the aspiring digital healthcare professionals wanting to make waves, what would you advise them when approaching the digital healthcare industry?

Roz Davies: "Keep your eyes on the prize, on your ambitions and on the values and purpose of health and care. Don't get bogged down in the pettifoggery, don't get lost in the noise and most of all be kind, authentic and really take the time to listen to and value people and yourself. They matter and you matter."

HETT: What a beautiful and inspiring sentiment, Roz. Here is our last and final question for you today. What does the future of Digital Healthcare look like to you?
Roz Davies: "We are at a crossroads. We could either be designing a two-tiered exclusive digitally enabled health and care system which leaves the people who most need support and services behind or we could co-design an inclusive digitally transformed health and care system which provides a comprehensive service for all, free at the point of contact, integrated services that really feel like they belong to the people."
HETT: Thank you so much for your time today, Roz. It's been a pleasure catching up with you and learning more about the importance of cross-sector collaboration and communication on our journey to creating a digitally transformed and inclusive healthcare service for all. We look forward to seeing you at the Leading Healthcare Innovation Summit!
Supporting future-focused thought leadership on healthcare innovation
In the dawn of a new era for digital and health tech transformation, we are thrilled to invite you to the HETT Leading Healthcare Innovation Summit (QEII Centre London, 9th February 2022) an event designed to support future-focused thought leadership on healthcare innovation.

The CPD-certified conference will bring together a senior audience from across the NHS and the wider digital healthcare landscape to address some of the sector's biggest challenges and concerns. 

Organisations such as NHS Digital, NHSX, The AHSN Network and The Chartered Institute for IT (BCS) support the conference and its insightful agenda which will cover three key topics including Remote Patient Monitoring, Integrated Care Systems and Patient-Centred Design.  We will deep dive into topics such as the mental health of clinicians and patients, clinical pathways, diversity and inclusion in data and products, service and user inclusive design, setting up and implementing remote patient monitoring, virtual consultations, ICS leadership development and population health management.
This is more than just a conference, it's an

 experience

 that delivers a

 

positive impact

 on

your

 

projects, teams and patients

.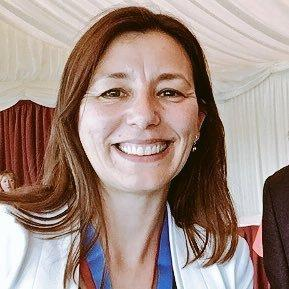 With many thanks to Roz Davies,
Managing Director, Thrive By Design.