Re-imagining Clinical Pathways in the NHS Reset - the future of healthcare integration

Download our CPD-certified session to hear NHSx, NHS Digital, Health Education England and the National Care Forum discuss their views on re-imagining clinical pathways in the NHS Reset.
What will you learn?
How pathways can be implemented, and the benchmarks for digital maturity achieved against both the Topol Review and the Long-term Plan
Evidence-based care pathways that promote timely and equal access to effective treatment and healthcare
Which capabilities should software have for healthcare providers?
What does true Interoperability mean, and what does an effective pathway look and not look like?
The role adoption plays in helping clinicians to do their jobs better
Governance considerations and roll out of DSPT for care providers
What are the action points we need to see delivered for proper data sharing?
Care providers access to the primary care record
Digital Triaging between care providers and GPs
The panel discussion was recorded at our virtual event, the Leading Healthcare Innovation Summit (20-22 October 2020). Here is a sneak peak of what to expect: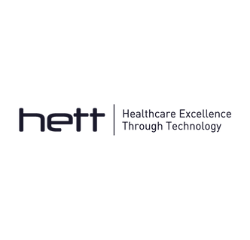 Speakers include:
James Freed, CIO, Health Education England

Mark Nicholas, Chief Social Worker, NHS Digital & Health Education England

Minal Bakhai, Deputy Director and National Clinical Lead Digital First Primary Care and GP, NHS England and Improvement

Irina Bolychevsky, Director of Standards and Innovation, NHSx

Tommy Henderson-Reay, Digital Transformation Lead, National Care Forum
Interview captured at Leading Healthcare Innovation Summit, October 2020.