With the Covid-19 crisis still unfolding and the overall necessary health response continuing to evolve, it is clear that there will be a dramatic and lasting impact on the way primary care is delivered by our GPs in the future.

Day-to-day general practice is almost unrecognisable currently from its delivery just a few months ago. It is now a recurring view in primary care circles – a near-mantra – that in just eight weeks many practices have achieved what they have been trying to land for up to four years in terms of digitally supported patient consultation.

Recent figures underline the dramatic change in delivery of care post-Covid compared with pre-pandemic.

Before Covid-19, less than 5% of practices had a video consultation solution and about 40% an online consultation option, explained GP Dr Minal Bakhai, Deputy Director and National Clinical Lead for Digital First Primary Care at NHS England on a recent webinar.

However, the data showed that in the wake of Covid-19 more than 90% of patient consultations were being managed remotely where practices had adopted a total triage approach supported by online consultation systems.

Half of the consultations were by phone, 40% of patient contact was by direct message, and 5% face-to-face. A smaller number involved video - but the view about video amongst clinicians is that it definitely has its place for remote visual assessment for some conditions.

As the logistics of general practice alter irreversibly due to Covid-19, what additionally needs to be put in place for modern, digital general practice in the future? What gaps has the pandemic revealed in the journey to "digital first" primary care?

In the initial phase of the crisis it was apparent that many practices did not have, and in some cases still do not have, the proper technological support at the core of their practice to ensure effective digitally-based remote consultation.

Most legacy phone systems collapsed at the start of Covid-19 because there were insufficient lines to make the outbound consultation calls. This ceased though to be a problem when patients gave up calling their surgeries, believing that there were no appointments.

In taking stock of what needs to be put in place for the future, it will be essential to ensure that practices have the technology and hardware that they require to deliver modern patient care.

There has been a strong reminder of the reality of provision in primary care within areas of the UK from a survey by the Royal College of General Practitioners in Northern Ireland. It found that 40% of GPs were not able to practice remotely during the pandemic, with almost a third of these (31%) stating access to technology as the reason.

Over half (52%) of those who had worked from home experienced difficulty in accessing a practice laptop to enable them to do so during the pandemic.

Network issues were also a problem with nearly four in ten (39%) GPs who practiced from home saying it crashed at various parts of the day.

Many GPs are highly knowledgeable about technology and have been using cloud-based telephony systems for several years to manage and support highly efficient general practice.

But others have not been prepared technologically for something as exceptional and far-reaching as the pandemic and have been catching up.

In the initial wave of the pandemic there was a scramble for techware, often resulting in support being put in place that was not immediately integrated and which provided clunky functionality.

For the more pioneering GP practices, evolving their tech support some years ago and acknowledging that integrating digital telephony had a key role to play meant they were quickly capable of adapting to life in the lockdown. Features such as easily switching a handset between audio and video function were already second nature as part on an "omnichannel" approach incorporating telephony, video, videoconferencing and instant messaging and providing access to clinical records.

As well as getting in place universal basic provision, there are further efficiencies then that can be won through better integration between standard services from IT providers to avoid a patchwork of applications that busy clinicians need to switch between.

Enhancing usability needs to be a continuing focus too, maintaining quality and ensuring products and services are simple to use, agile and intuitive – and able to fully support remote working using softphones and mobiles.

The use of IT systems to contribute towards centrally collated big data to increase efficiency of future patient access was being discussed before the crisis, but the issue of analytics needs to be revisited in the aftermath of Covid-19.

Telephony has been particularly poor in this respect since most systems have no common structure. The widescale adoption though of sophisticated digital data and voice systems provides the chance to ensure a new era too of healthcare analytics through real time performance dashboards, regional statistics, improvement metrics and the use of AI.

The Covid-19 pandemic is a health catastrophe whose impact will be felt for decades to come. In emphasising the benefits of remote triaging of patients it also underlines that there is continuing work to be done if this approach is to be the universal target for primary care.
---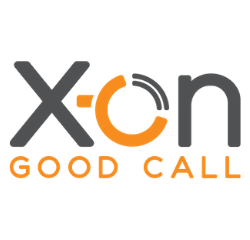 Author: Paul Bensley
CEO of primary care communication specialists X-on.