This is a unique time for the UK health and care ecosystem. The last 20 months have demonstrated when working together towards a shared goal, we can accomplish incredible things in a short time.

So, we're pleased to share for free, over 30 hours of on-demand content filmed at HETT 2021. There can be no denying that there are significant challenges ahead as we navigate this new and ever-evolving digital health landscape. However, we hope that our content will help to smooth the journey and offer you and your team a little insight and guidance into new improvement approaches, innovation and research.
What will you learn?
We have various session formats from fireside chats, panel discussions, case studies and Q&A's which you can stream at your leisure. Below is a few examples of subject matter that you can expect from each library, including a list of contributors.

Digital Maturity Forum eTheatre
The new transformation directorate with Timothy Ferris, Director of Transformation, NHS England
Transforming our NHS – Insights into the strategic vision that is driving forward the long-term plan
Creating a "next generation" EPR
Supporting the frontline to deliver what good looks like for digital transformation
Security and identity: How hindsight helps us plan for the future of healthcare
Creating clinical confidence: A long-term system-wide approach to adopting and scaling AI
Learning from the past and the present to plan for an uncertain future
Digitally Empowered Patients eTheatre
Designing inclusion into digital health: How to act on health inequalities
Enabling citizens to be supported at home through tech-enabled care across the health and care sector
Increasing patient activation and engagement through joined-up digital solutions
Prevention and management of mental health with digital tools
Supporting care delivery through a pandemic with a shared care record
Evaluating the impact of digital health interventions on patients
'The future is hybrid': Total digital triage and the future of access to the NHS
How to transform your patient care strategy successfully digitally
Remote patient monitoring: Real-world stories supporting people at home through tech-enabled care
Croydon health services NHS Trust: How continuous remote monitoring is enabling us to support higher acuity patients at home
Setting up the comprehensive digital infrastructure for patient-facing technologies
Integration and Interoperability eTheatre
The wider data strategy: Unleashing the untapped potential of data-driven healthcare
How an open platform approach accelerates the development of digital services
How do we work better with the public to strengthen trust and build confidence in data sharing?
Connected healthcare: Going back to square one
Balancing the responsibility for the data ecosystems across ICS's
Delivering population health at ICS level
Digital technologies supporting chronic disease management in an integrated care setting
Data and digital maturity: The driving force behind patient safety
National data guardian update
Culture and Implementation eTheatre
Fireside chat: In conversation with Matthew Gould
Lasting solutions to reducing pressure and increasing capacity in the NHS
Making the 2020s the decade of community services
Future-proofing the digital workforce
Supporting recovery, resilience, and transformation with digital workers
Shuri network: shadowing and mentoring to support nursing innovation
Patient flow technology and the role of change management in supporting integrated capacity management and system collaboration
How harnessing the power of digital transformation has improved patient safety and supports clinical care delivery
Practical steps to increase diversity and inclusion standards in your healthcare organisation
Aligning the tribes of 'digital' and 'improvement' in NHS transformation
The final frontier for clinical communications
Implementing teledermatology solutions to improve patient pathways
The ethics of digital innovation
We hope that you enjoy streaming the content. Once you submit your details you will receive an email that will give you lifetime access to the e-Library.


---
Join the Digital Health Community
Everyone in the HETT community has a voice and thus the ability to influence the content that we create and share. We want our content to support you and your teams drive forward your ambitions of health innovation within the NHS Long Term Plan.

Join our newsletter community and share your biggest digital challenges today!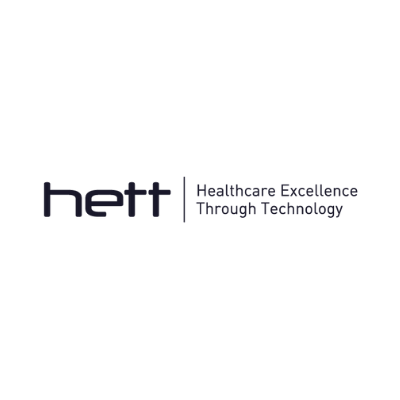 Please note that CPD certificates can not be requested for streaming content on-demand.