Digital transformation in healthcare is more important than ever. One of the most significant developments in the industry to date, digital health is not just a buzzword that will die out; it is here to stay.
Transformation can be difficult to achieve, particularly with the challenges the healthcare sector now faces. This blog identifies what you need to consider and the challenges you may face when starting your digital health journey.
Why Is Digital Health Important?
Digital health is key to ensuring the healthcare sector modernises and continues to meet the needs of its consumers and patients. As well as creating greater efficiencies and enabling agility, digital health transformation will also improve how you deliver healthcare needs, providing faster, more convenient and accessible care.
COVID-19 has accelerated the need for innovative digital health due to consumers prioritising convenience and easy access to healthcare during the pandemic.
As the world continually changes and brings about new challenges, the importance of technological change to combat these issues is becoming critical.
1) Leadership and Communication
When embarking on transformational change, having effective leadership and communication processes is one of the most critical drivers of success. The digital health journey requires a leader who is not only able to meet the traditional leadership requirements but can also cater to the constantly changing digital aspects of the role.
There are now NHS programmes that offer leadership training to further enable healthcare organisations to embark on their digital health journey and achieve success.
But leadership is only part of the equation. Effective communication should be at the top of any organisations' priority list if they are looking to transform and grow. Without effective communication on every level, you are less likely to see the results you are trying to achieve.
Communication has to be present throughout every part of your organisation. Keep all stakeholders informed, communicate change and its reasons, and outline your aims clearly so everybody is invested and can work towards the common goal.

2) Finding the Right Partner
It is essential to find a partner committed to helping your organisation meet its goals. You must identify your fundamental needs and goals early on and find a partner that aligns with these.
Collaboration is crucial when delivering digital transformation. It ensures you get the best expertise in the areas where you might fall short and shares important information that can progress you towards the end goal.
Most importantly, make sure they are just as committed to delivering the results as you are. Budget and time can be tight and nobody wants it to be wasted.
3) Skills Within Your Team
One of the key parts of your journey is the people who will help you along the way. Evaluate your existing team, their skills and their shortfalls.
A study conducted by Coventry University found that the lack of basic IT skills and resistance to change are two key barriers to success — both may be prevalent within your workforce. Address the skills gap, provide training, deploy successful leadership and get your workforce invested in the change.
On the other hand, there will be team members with skills you can utilise. Harness the abilities of these experts for the greater benefit of digital transformation. Not only will it help you to reach success, but it will also motivate them, too.
4) Clinical Buy-In
For effective change to occur, everyone needs to ensure the transformational shift happens. From the board at the top, right down to the people on the ground, it needs to be clear what you are trying to achieve and why you are trying to achieve it.
Within the public sector, government plans and guidance have been issued to back digital health and an overall commitment from the NHS.
5) Evaluating Your Current Infrastructure
Where you currently stand will affect how long your digital journey is likely to take, what changes you need to make and what you ultimately want to achieve. Better patient experience is one of the most important factors to consider and should remain front and centre throughout the planning process.
What changes do you need to make? What do you already have in place? What steps are necessary for you to reach the end goal?
Make sure you have a complete, in-depth understanding of every aspect for the change to be coherent and successful. If you ignore or miss any areas, this could lead to issues further down the line.
6) Funding
As always, funding is one of the biggest influences and barriers you may face on your digital health journey. The budget needs to be allocated to many different tasks, which can leave the money you have available restricted. You will need to be smart with what you do with it.
There are fewer challenges with securing funding, inspiring people to buy in, believe in the process and display why it is for the greater good.
Time To Start
We have identified the steps to help get you started on your digital journey. Now it is time for you to put them into practice. Digital transformation is a must rather than a desire and is essential for healthcare in the UK to change for the better.
At HETT, we are committed to enabling a new era of digital health transformation. We have the education, event, and networking opportunities you need to help you reach your digital health goals.
Sign Up for Our Newsletter
Join the digital health debate and access all the latest healthcare innovation news, free content and more by signing up for our newsletter. 20,000 people have already subscribed, so why not join them?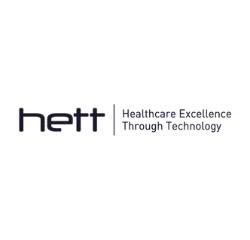 By Caylee Donaldson
Head of Marketing - Healthcare
HETT