This year's Healthcare Excellence Through Technology (HETT) Show proved to be a highly valuable platform for the sector to share success stories and to better understand how innovative technologies play an increasingly important role in delivering better patient experiences and care.
One session that particularly stood out was by Dr Andrew Barlow, Chest Consultant and Divisional Director for Medicine at West Hertfordshire Hospitals NHS Trust. Titled "Virtual Wards Provide More Than Just Home Comforts – The Evidence for Clinical and Operational Benefit of Pathway Transformation," Barlow delved deep into the transformative potential of virtual wards.
"Greatest seismic transformation declaration"
Kicking off his talk, Barlow explained, "We all know that NHS England, in 2022, published positioning statements saying that, nationally, we needed to create 40 to 50 virtual ward beds per 100,000 population. This statement, as he termed it, is probably the "greatest seismic transformation declaration" he has seen the NHS commit to. "This was a huge challenge to every healthcare system – and we have all spoken about trying to solve that problem."
Setting the scene, Barlow cited the National Audit for COPD [Chronic Obstructive Pulmonary Disease], which was derived from data collected in 2017/18 and was later published in 2020. He explained that the report was widely considered the "gold standard that everyone says virtual wards have got to measure up to" – however, he believed the statistics tell a different story.
"43% of patients admitted for COPD are readmitted within 90 days. That's a staggering indictment of the gold standard. It's less than the gold standard. It's not even a bronze standard," he said. "When you look at the reasons for those readmissions, most of them were nothing related to COPD. So even though we've had a patient in our system for 8, 9 or 10 days, we've failed to identify the wider problems and deliver a holistic care package. That's where I think virtual wards can make a difference."
However, the solution isn't just about numbers or beds. It's about the patients. Barlow painted a vivid picture of the challenges faced by patients during non-elective hospital admissions. "The impacts of getting onto a real ward... is exceptionally difficult to handle," he said, emphasising the emotional and psychological toll on patients and their families.
He explained to the audience how his background with virtual wards started during the pandemic and he helped to design and establish the first Covid virtual ward in the country. To date, the West Hertfordshire Hospitals NHS Trust has treated 6,500 patients on virtual wards – "probably the biggest Covid ward cohort in the UK". Since December 2021, the scope of virtual wards has broadened - heart failure and COPD to acute respiratory infections and frailty - offering a more holistic approach to patient care.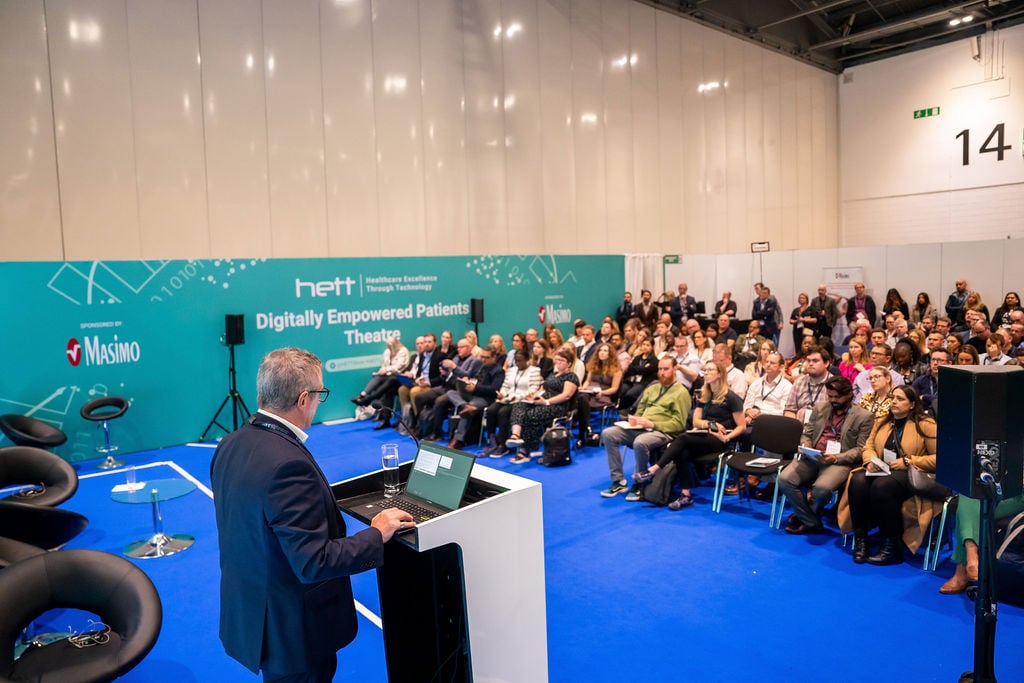 Success through collaboration
Barlow said the success of this roll-out was a "system-wide collaborative effort, involving both the acute trust, the community, GPs and primary care, the voluntary sector, social services and many others." He stated they were "lucky enough to partner with Masimo very early indeed" – first on the Covid virtual ward programme, and later on the COPD virtual ward. "Partnerships within this industry are incredibly important in finding a way forward in this new era," he said.
Barlow then referred to a piece of work "he is very proud of" – the Rapid Evaluation of the South and West Hertfordshire COPD Virtual Hospital, delivered in partnership with The AHSN Network.
The evaluation adopted a mixed method approach involving quantitative, qualitative and economic analysis. It utilised data recorded routinely by South and West Hertfordshire Health and Care Partnership clinical systems and by the continuous monitoring technology.
The virtual ward demonstrated favourable healthcare utilisation outcomes compared to other cohorts, with an observed reduction in both inpatient LOS (length of stay), arising from increased clinical confidence, and a reduction in the number of repeat readmission events.
"Our COPD virtual ward demonstrated significant improvements in lengths of stay, and aside from that it also showed that if you've got a deteriorating patient, especially in the first few days, through our digital partnership with Masimo, we were able to identify those patients earlier than in the other cohorts and escalate appropriately," Barlow said.
The analysis revealed that the patient experience was positive, with the majority reporting they felt "safely cared for in the community and well prepared for their transition to the virtual hospital". Staff also gave positive feedback and clear recommendations for continued improvement. It was found that overall, the virtual hospital demonstrated a "positive benefit-cost ratio based on both initial setup costs and recurring resources required to sustain the model, suggesting a favourable economic case".
Barlow described the virtual ward as a "clinical beast", stating that his organisation uses Masimo SafetyNet - a cloud-based patient management platform featuring clinical-grade continuous measurements, digital care pathways, and remote patient surveillance, plus Masimo MightySat, the fingertip pulse oximeter. "They provide us with the quality of information we need to give us the assurance that the patients are okay," he added.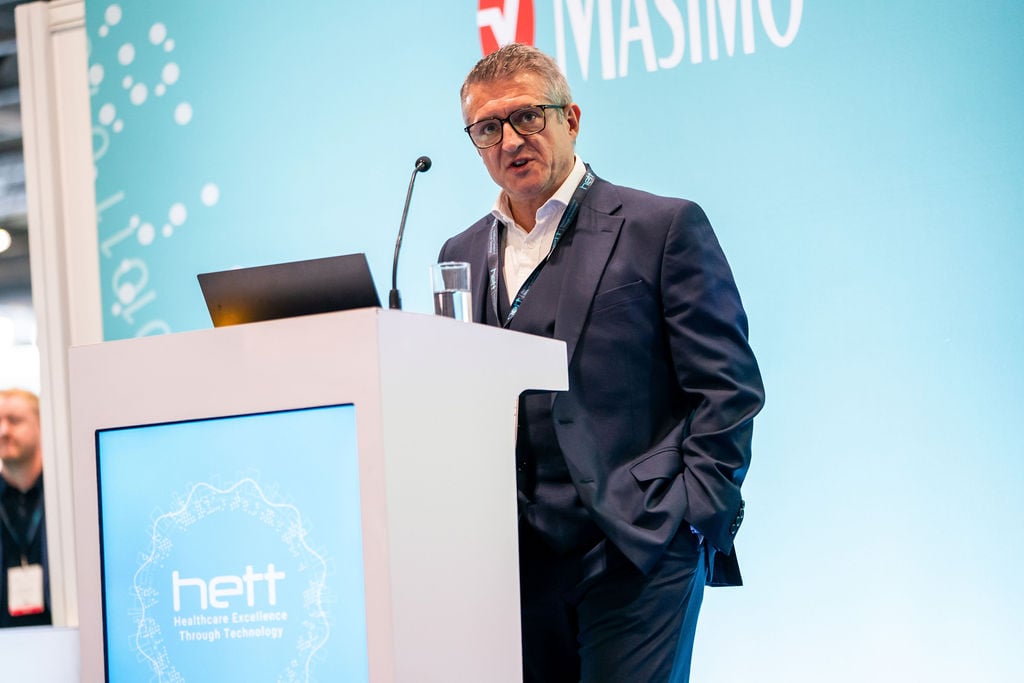 Real world data
Barlow was then able to share some "real world data" with the audience. He explained that across the COPD virtual ward pathway in West Herts, they admit "about a patient a day", which he described as "fairly low volume".
Compared to pre-Covid times, the LOS for In-patients has actually risen - despite the non-virtual ward cohort being less clinically complex than those entering the virtual ward. Conversely, Barlow explained there has been a "real and significant drop in length of stay" for COPD patients being treated in a virtual setting, amounting to "about two days on average".
"We have also seen a significant drop in non-elective admissions for COPD since the virtual hospital was started," said Barlow. "We have got 17 out of 20 data points below the mean, and 13 out of 20 data points showing special cause variation. In other words, statistically, we have seen significant reductions in numbers of admissions. This is a fundamental shift in the disease behaviour at system level – and this is what every virtual ward needs to think about in terms of measurement."
Going into more detail, Barlow said that - in terms of 30-day readmissions – his organisation had seen "more data points below the mean", and he stated he's confident there will be a lot more "once it's mature and bedded in". He also explained that "90-day readmissions look even better" and that, in his eyes, this data represents "one of the most important signals".
"If you've got an extended pathway with a patient in the virtual ward, you have to make that work, you have to know about the patient - find out about their lives, identify their problems, and set about solving them, otherwise, that extended period is wasted. We're beginning to show that we are actually making a difference," Barlow added.
Finally, Barlow shared data relating to bed day utilisation, which is defined by average LOS multiplied by the number of admissions. "We have dropped our bed day utilisation for COPD significantly since the virtual ward started." However, he cited that "the number of COPD patients being put through the virtual ward is one in five – and that's the problem. Case acquisition is the problem, even in a committed hospital like mine that has a relatively mature model."
Conclusion
Bringing his presentation to a close, Barlow reiterated the need to "be brave" when implementing virtual hospitals. He explained that systems need to be designed so that the data demonstrates a number of key factors: that it is an effective pathway; that it is safe; that it's liked by patients, carers and staff; and that it's financially prudent.
He stressed the need for the virtual hospital community to come together to "agree standards on how we measure success. Without that we are going to struggle and have a difficult job demonstrating that are systems are beneficial."
"We need to find ways of automating that, we need to leverage good EPRs (Electronic Patient Records), take this job away from hard working positions on the ground, and strengthen the evidence base," Barlow concluded.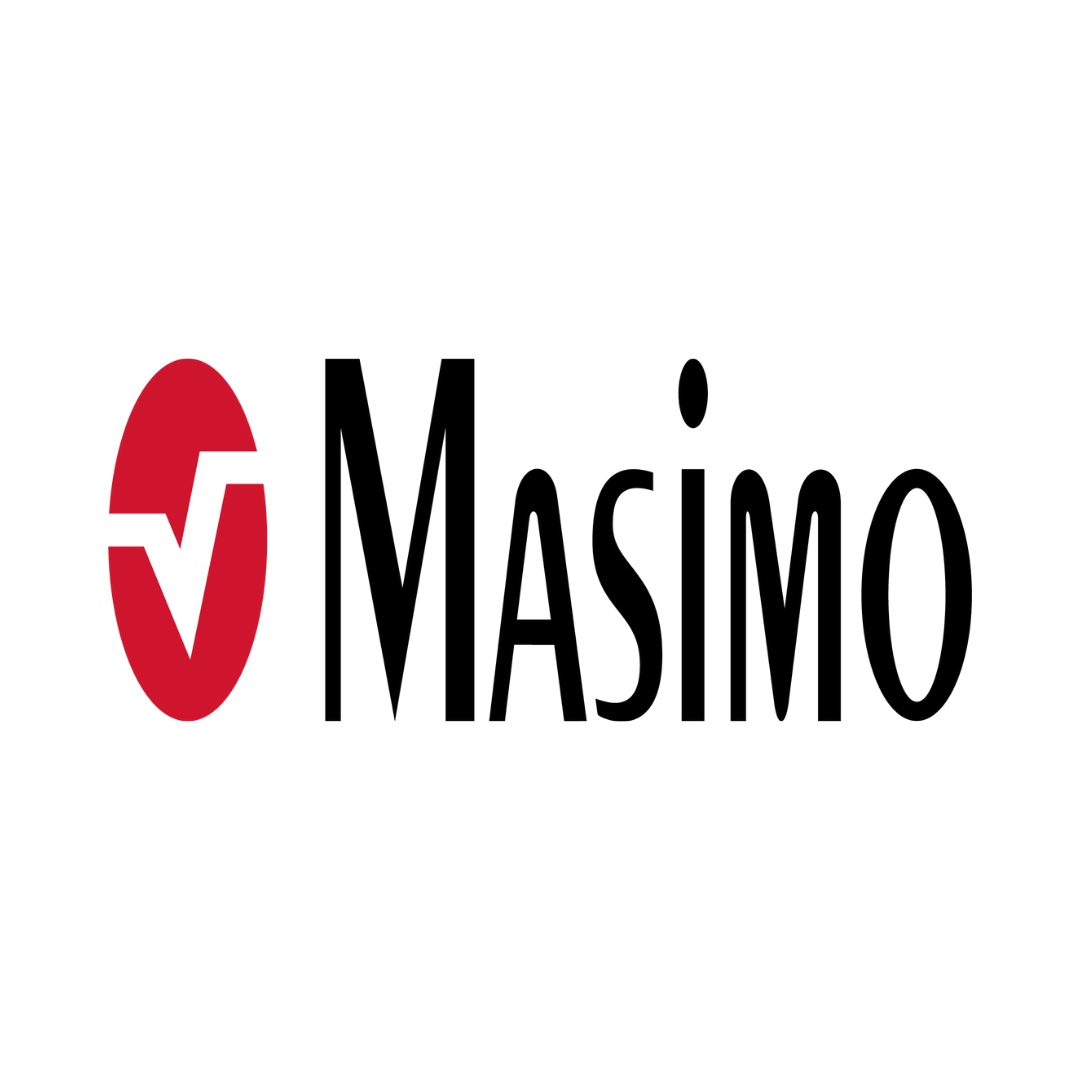 Masimo is a global medical technology company that produces a wide array of industry-leading monitoring technologies, including innovative measurements, sensors, patient monitors, and connectivity, automation, telehealth, and consumer solutions.