Inhealthcare's checklist for finding a trustworthy healthcare technology partner



Health and care organisations have made huge advances in the adoption of health technology since the start of the pandemic, but digital maturity and data quality remains "variable", according to NHS England.

To help local leaders unlock the full potential of digital and data for the new integrated care systems (ICSs), we have produced a checklist of credentials to look for in a trustworthy technology partner. It is based on our extensive experience of working with clinicians at the cutting edge of technology-enabled care in NHS organisations across the UK.

The checklist will also help local leaders meet the requirements of the NHSX What Good Looks Like framework to digitise, connect and transform services, safely and securely.

Meets real need:
All digital health technologies should meet a need in the NHS. Whether it is reducing costs and bureaucracy by introducing more efficient processes, or making a condition easier to manage at home for patients, technology should offer new solutions to existing problems.

Evidence-based:
All digital health partners should be able to provide a credible evidence base, with a clear breakdown of benefits, outcomes and limitations, to meet the NICE evidence standards framework for digital health technologies. The framework is intended to encourage the confident use of innovative, effective tech in the health and social care system.

Person-centred:
Any health or care technology should be person-centred designed with the user at its heart. It should do what it's supposed to for the patient and provide a positive user experience. NHS login is a great leap forward for users, giving patients a single, secure login for their health and care apps and websites. NHS organisations should look for this integration in their potential partners.

Digitally inclusive:
All digital health partners should offer a choice of communication channels – including video, landline, text, apps, web and voice assistant – to make NHS services as inclusive as possible. Patients can then choose the right technology for them, regardless of age, where they live, ability to pay or how tech savvy they might be.

Accessible to all:
Applications and websites should be accessible as possible. Check with potential digital health partners that any patient-facing software works for any disadvantaged users and offers enhanced readability and navigation.

Co-designed:
Digital services should be co-designed, with input from clinicians, users and digital providers. This brings together expert knowledge from the NHS and the technological know-how of digital partners to create innovative solutions that work in the real world.

Purpose-built for the NHS:
Digital health partners need to understand the complexities, pressure and challenges of working in the NHS and design technologies to fit existing NHS services. Experienced suppliers should be able to identify and work with key stakeholders to make sure new technologies are adopted and rolled out successfully.

Agile design:
Digital health partners should be willing to design, and redesign, their service on the go, to meet changing needs in the NHS. They should take a flexible, agile approach to conceptualisation, development and evaluation.

Economies of scale:
NHS organisations can end up with many different technology partners providing services of all shapes and sizes, adding to cost and workload. Inhealthcare can deliver multiple services through a single, robust platform, unlocking economies of scale for the NHS.

Value for money:
Digital technologies offer an exciting opportunity to drive efficiencies and savings across the NHS. Any service chosen should offer clear economic value and evidence for the savings they can offer the NHS.

Interoperable:

Services should be fully interoperable, with open APIs. They should be compatible with existing NHS systems, including third party wearables, self-testing devices and apps, and clinical IT systems, such as EMIS Web and SystmOne.

Login and MESH:

NHS login is the secure way to sign-in to a wide range of health and care services. Digital health partners should offer integration with NHS login to make it quicker and easier for patients to access their services. They should also offer integration with MESH, the main secure large file transfer service used across health and social care organisations.



Data secure:

Digital health partners should be totally transparent and accountable about data use and make data security a priority, in line with the government's code of conduct for data-driven health and care technology.

Data insight:
NHS organisations should have access to the data being generated through their services. Dashboards give clinicians the latest insights into pathways, alerts and communications and enable them to pinpoint any issues with treatments and identify operational improvements to enhance planning and avoid bottlenecks.

Free Lunches:
Finally, some partners give their services away for "free", especially in times of need as we saw during the pandemic. When they are fully embedded, do not be surprised to see big price hikes at contractual renewal for the continuation of services. There really is no such thing as a free lunch!


The Inhealthcare view on ICSs:
As a digital health innovator, we welcome the move towards greater collaboration between health and care providers. Technology helps to break down barriers between organisations by making the right information available to the right people at the right time to improve patient outcomes and reduce the burden on front-line staff.

The Inhealthcare platform, registered as a Medical Device with the MHRA and listed at the GOV.UK Digital Marketplace,allows for automated monitoring, self-care, monitoring of long-term conditions, immunisations, digital e-consent, monitoring of care homes and delivery of behavioural change programmes. We deliver digital health and remote patient monitoring services across the NHS in England, Scotland and Northern Ireland.

To find out more about Inhealthcare, email jamie.innes@inhealthcare.co.uk

Inhealthcare will be exhibiting at HETT Show on 28 - 29 September at ExCeL London. Click here to find out more about HETT Show.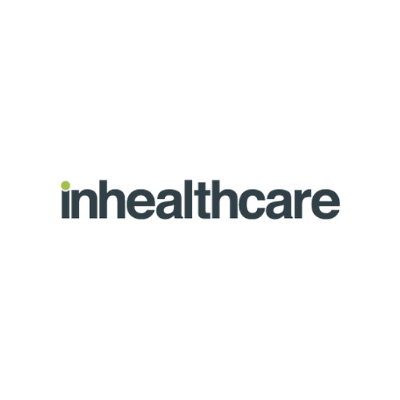 Produced by Inhealthcare

By Jamie Innes, Product Director, Inhealthcare