15 million people in England suffer from Long Term Conditions (LTC's). Furthermore, the number of people with three or more long term conditions has risen from 1.9 million people in 2008 to 2.9 million in 2018. And with the growing number of people suffering from these conditions, the pressure grows for health care providers to provide long term solutions to meet this increase in demand.
Clinicians at King's College Hospital wanted to explore whether digital self-management could be an effective way of reducing the burden LTC places on the patient and on the health system.
Ampersand Health is a social impact company focused on digital therapeutics. Their long term inflammatory condition management platform was co-developed with leading clinicians at Bart's and King's College Hospital and comprises self-management apps for patients; and management and analytics portal that allows hospital teams to manage patients remotely. The company currently has indications in Inflammatory Bowel Disease (IBD), Rheumatoid Arthritis and Inflammatory Dermatitis.
A surveillance study was conducted at King's College Hospital using the IBD module of the platform. Patient were given an app that allows them to report their symptoms to their clinical teams remotely and to receive guidance about the self-management of those symptoms from a patient group. Clinicians and nurses, upon receiving the symptoms reports remotely, could choose to engage with the patients digitally as required.
The intervention's setting was within an urban secondary care environment. However, it is ongoing and has been more widely adopted across the NHS.
The study was aimed at measuring patient acceptance of digital contact instead of their routine clinical appointments (4 appointments / per patient / per year on average) as well as communication enhancement as a result of the digital solution.
All patients completed the study and at the end, patients took surveys where they were asked whether they would replace their routine appointments with the app or reuse it in future.
An overwhelming preference for digital contact over routine patient appointments in IBD was demonstrated from the study. 63% of patients were willing to replace all outpatient appointments for digital contact and a further 22% were willing to replace some of their routine appointments for digital contact.
We also aimed at demonstrating noninferiority. Specifically, the study demonstrated that routine appointments could be reduced significantly (from 4 to 2 in Year 1 at a cost of £105 per appt) without a reduction in safety, quality or experience and a reduction in clinical work up time by an estimated 30% (or equivalent to £35 per appt).
We were able to infer from our data and 3rd party datasets a substantial (50%) reduction in out of hours A&E visits.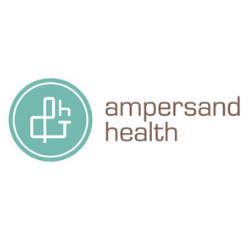 Written by Ampersand Health