Communication is crucial at every step of the healthcare process. Whether it be a GP accurately sharing patient information with another facility, sharing clinical information between local teams or across care settings, or managing patient meal choices on the ward, there's always a need for concise and effective communication.
The COVID-19 pandemic is shining a light on the ability of NHS staff to come together in a time of real crisis. "Connected health" echoes the increasingly digital ways clinicians and patients communicate. A few examples include telehealth, instant messaging and online consultations. Here are more examples of how communications tools are revolutionising the way we work in healthcare.
Accessible and Optimised Sharing of Patient Information
Big data is expected to penetrate faster into the healthcare sector than in other industries, but there's still a lot to learn from other sectors. Access to big data isn't designed to replace staff, but to help them to improve processes. Impressive tech innovations, unimaginable a decade ago, are beginning to reinvent how patients, practitioners and medical systems interact with one another.
SBAR was the flagship for communication processes but innovation is the word on everybody's lips now. The main goal is to better streamline work, optimise systems, improve patient outcomes, reduce human error, lower costs, minimise miscommunication and ensure smoother handoffs.
Over 70% of RCAs from the NHS mention communication as a contributing factor. Hospitals rely heavily on collaboration between colleagues. Patients, nurses, doctors and staff all need to be in constant communication to create a system that operates as smoothly as possible. It's one thing to have access to patient information quickly, but it's another to ensure the system is safe, secure and compliant.
With such sensitive data, privacy must be pioneered. Spreadsheets and PowerPoints create a disconnect and inaccurate communication between departments - leading to errors in database entry, which, in turn, can potentially risk patient safety and increase length of stay. When patient data is shared seamlessly between departments, there's a much lower chance of practice errors and subsequent increased costs.
Improved Patient Communication
At its core, healthcare will always be about people - technology is simply an enabler. How hospitalists communicate with patients significantly impacts a patient's overall experience and satisfaction. To avoid frustration and possible isolation, hospitals are leveraging intelligent patient-centric systems to adapt to their needs.
Contextualising specific channels of communication will be essential, with accessibility for all key for inclusivity. All patients should be able to communicate in the way they feel most comfortable. Sophisticated tools that translate, augment or present information in a way that overrides inequalities are just the start.
Implementing the right engagement platform and omnichannel approach unlocks communication avenues that have the potential to save costs, diminish manual processes and crib back valuable time for staff. Not only do these systems empower patients by giving them educational resources, details on their care and the ability to pick their meal for the day, but it also lets them communicate requests instead of always requiring a nurse. This means resources can be allocated to those who need it most.
With the right infrastructure in place, patient communication can evolve to much more than swift exchanges - welcoming a nurtured approach to patient-doctor interactions.
With consultations being moved online and increased receptiveness to teletherapy, this enhanced way of communicating with patients is not a stop gap, but a catalyst for further change in healthcare.
Better Work-Life Balance
Communications tools like WhatsApp are incredible for sharing information quickly. However, over the coming weeks and months, it's essential for healthcare staff to shift to communications tools which better support their working day and wellbeing. With the response to COVID-19 expected to continue, it'll become all the more important to avoid staff burnout and increase productivity.
Although there are clear advantages to using intuitive apps like WhatsApp, they can blur the lines between work and personal life. This makes it difficult for staff to avoid constant messages about work, making it much harder to switch off and wind down outside of working hours.
Messaging platforms like Slack are great for all types of business who need to receive and respond quickly to communications, away from everyday apps. A clinical-focused messaging app like MedicBleep enables the entire team to communicate within and across health organisations, leaving an audit trail and limiting workflow disruption.
NHSX and NHS Digital agreed with Microsoft to give all NHS staff and social care providers that use NHSMail access to Microsoft Teams, free for an initial period. The necessary rollout of this messaging platform has the potential to remodel how we work together across healthcare during this current crisis and beyond, but not without first addressing the digital divide, inequity and funding discrepancies across the sector.
This means every organisation must have immediate access to a secure and user-friendly communication platform that works on a plethora of devices. Although it's clear this innovation has made it easier for healthcare professionals to navigate these unprecedented times, what's even more transparent is these more inclusive communication tools are here to stay.
Deciding which emerging technologies are worth investing in and getting your team on board with change is often the hardest part. Machine learning, big data analysis and artificial intelligence are just a few examples of digital transformation in healthcare.
More integrated communication tools have the potential to revolutionise the ways teams work in the current unprecedented circumstances. Are you up to date with the latest in healthcare technology?
---
Join The Healthcare Revolution Today
From advancements in healthcare to events you need to attend to learn the latest from industry experts, sign up for more insight into the exciting opportunities presented by healthtech and digital health. We also feature upcoming webinars and articles from our industry-leading supporters.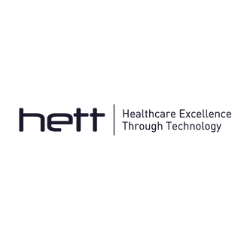 Want to hear more?

Join our digital health community to have the latest healthtech and digital health news sent straight to your inbox!