The inaugural physical edition of the HETT Leading Healthcare Innovation Summit (LHIS) took place on February 9th at London's QEII Centre, bringing together peers from within the digital healthcare leadership ecosystem. Senior peers from within the NHS and central bodies, along with local and central government representatives, attended to network, share and learn from each other's experiences and to get hands on with the latest health technology, tools and services.

On a sunny morning in Westminster over 400* people from 40 regions across the UK gathered to hear from Sam Shah, (Chair of the HETT Steering Committee) as he delivered his opening thoughts, before an esteemed panel of thought leaders, including the venerable Ben Goldacre, took to the stage to tackle the hot button issue of Shared Care Records.
"The way you build the trust of patients and professionals is by proving that you're trustworthy – by building platforms and working methods which are provably secure but also transparent about everything that happens with the data" - Ben Goldacre
The Main Plenary hosted a packed morning of panel sessions and case studies, featuring 75+ expert speakers including:

• Ming Tang, Chief Data and Analytics Officer, NHS England and Improvement
• Tero Väänänen, Head of Design, NHS Digital
• Liz Ashall-Payne, Chief Executive Officer, ORCHA
• Breid O'Brien, Deputy Director, Digital Health, NHS Transformation Directorate

Attendees of the wider healthcare community discussed current issues they were facing – including workforce challenges, plus those raised by data and technology infrastructure and the move towards Integrated Care Systems. With that in mind, LHIS put together content streams to try and offer delegates actionable insights into these challenges.

Running parallel to the morning sessions were three interactive workshops, which gave delegates the opportunity to learn new things, build professional relationships and establish connections with like-minded peers. Delegates were able to choose from the User-Centred Design Workshop, the Virtual Wards Workshop and a final workshop put together in collaboration with Socitm Advisory focusing on Integrated Care Systems.

The event was supported by 12 innovative healthtech organisations, including Better, Capita Healthcare Decisions and Mulesoft.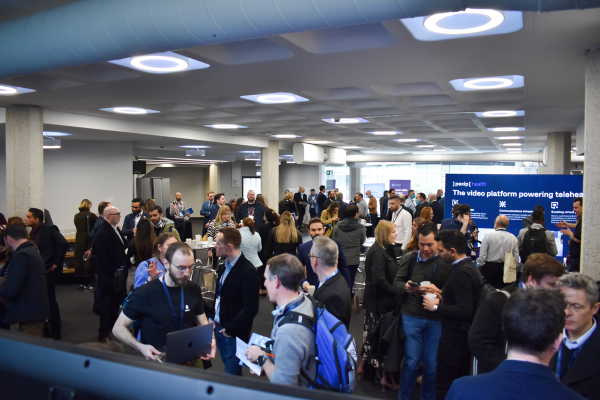 Following lunch, the agenda split into four streams, with Headline Theatre being joined by agenda streams focusing on Integrated Care Systems, Patient Centred Design and Remote Care.

The ICS Stream discussed Shared Care Records with an esteemed panel featuring John Farenden, Senior Lead for Shared Care Records, NHS England and Improvement. John spoke on plans to achieve his goal of comprehensive Shared Care Records by 2024, saying: "What we want to do is progressively support and encourage local systems where they want to go next – both in terms of extending the breadth of who's involved in sharing information, including bringing social care providers into the mix – because they all have a really key part to play."

The day concluded with a must-watch keynote delivery from Simon Bolton, soon to be the CIO of the NHS. On the recent news of the creation of the NHS Transformation Directorate, Simon commented: "Creating a single central entity to provide leadership to the NHS is absolutely the right thing to do. It will be difficult, it will be challenging, and it will be hard work, but it's the right thing to do."

As the first face-to-face iteration of this confex drew to a close, attendees were left with actionable insights drawn from across a day of CPD-accredited content. Perhaps, more importantly, it was a vital first coming together for the UK's digital health leadership in 2022.

Here are some of the key visitor experience statistics:

• The Net Promoter Score (NPS) for LHIS was +23 which is phenomenal for a launch event
• Furthermore, 89% of visitors were fairly or very satisfied with LHIS
• 4 in 5 are likely to return to LHIS next year
• 41% of visitors gave the highest possible rating for advocacy
• 91% of attendees were responsible for leading a team, with 37% of attendees at director level or above
*Visitors and speakers