In the insightful HETT 2021 session, 'The wider data strategy – Unleashing the untapped potential of data-driven healthcare', Simon Madden, Director of Policy and Strategy at NHSX discusses the draft strategy "Data Saves Lives: Reshaping Health and Social Care with Data1" which sets out NHSX's vision and a clear action plan to make better use of data to save lives, which was published in June 2021.
Simon Madden: "It's fairly obvious to say but putting the right information in the hands of nurses, doctors and other care professionals at the right time, gives them the information they need to make life-changing decisions.
"Analysis of this data at a population level helps regional teams to plan the right local services and protect those in their communities that are most vulnerable. Access to data nationally can help to fuel research all over the country that can lead to the discovery of new cures and lifesaving treatments.

"At every level of the system, the more data available to examine, and the better the tools that we have to examine the data with, the better we understand how different people respond to different care plans and treatments at different stages of life allowing us to tailor our approach for each individual.
"It isn't just our service planners, doctors and care providers that consume data, the knowledge that it generates empowers people to understand and build on their overall level of health and wellbeing, and to make informed choices about their own care.
"Data improved the quality of peoples lives. Data saves lives. Of course, we have known this for some time, but COVID-19 has transformed how we use health and adult social care data. Data is being used in new ways to care for people and to support NHS and care services to both respond and now to recover.
"We have been able to speed up life-saving research, we better understood, anticipated and solved problems facing critical services, tracking the spread of the virus and placing ventilators and oxygen where it's most needed. We've increased access to healthcare records, and we have been able to identify and protect those at most risk from the virus itself. We continue to test the efficacy and safety of our world-leading vaccination programme and reduce inequalities in its uptake.
"The better use of data is necessary to support the recovery of the NHS post-pandemic. It's necessary to deliver safer and more joined-up care. It's necessary to push the boundary of science to discover new life-saving cancer treatments at the same speed that has been made possible for COVID-19.
"It is our duty that the benefits and lessons learnt from the pandemic response are not lost. For this reason, we published the draft staff strategy in June 2021, which sets out our vision and a clear action plan to deliver against it.
"We published it in draft firstly to undertake a proper period of engagement, to understand what matters to people, to hear and respond to the feedback. What have we heard over the engagement period so far?
"The engagement has been extensive, we have spoken to over 150 national organizations, regional leaders, innovators, scientists, doctors, nurses, researchers, patients and carers. The public survey enabled anyone across England to share their views. We received hundreds of responses, all of which will influence the final draft. What people are telling us is that:
The initial direction of travel is correct.
There was strong support for each of the constituent parts of the strategy.
Respondents agreed strongly to most of the statements set out.
There was strong support for a 'person-centred' approach to health and care, collecting data once and multiple times and making systems interoperable by default and crucially, building analytical capacity across the whole system.
"Feedback has also highlighted some key themes and challenges. It's clear that earning and maintaining public trust and confidence is a key priority. You'll be aware that a significant number of people opted out from sharing their data because they either didn't understand trust or liked the sound of the recent GP Data for Planning and Research Programme. Now, we know that this programme has the potential to transform research, reduce the burden on GPs and improve and save many lives. But, we didn't take the public with us. For this reason, it's now on hold to enable us to build trust and confidence in what we want to do with this programme.
"The delivery of the wider data strategy is also dependent on that same trust. It's fundamental to use realizing the benefits that data has to offer patients, clinicians and the NHS. The part of building trust is helping people to understand the benefits for themselves and their families. We also need to be upfront and clear about addressing concerns, whether they be around commercial partnerships, or sharing and providing access to data across government. We can do this by continuing to listen to feedback and to hear people's concerns and by setting high standards.
"We know we need to provide more clarity about existing safeguards and about how we plan to increase transparency and continue meaningful engagement with the public, patients and the service users and staff across the system. We are also developing policy, standards and technical specifications for secure data environments including TRE's so that data can increasingly and ultimately be accessed through these types of platforms which are for greater data security, transparency and privacy.
"The publication of our final strategy will mark a reset in relationship and dialogue with the public about their data which the NHS hold and trust. To help with this we will be adding a final section to the data strategy setting out how we will build trust in the system.
"Secondly, there are also a few areas in the strategy which need to be strengthened including digital inclusion, health inequalities, the unique sensitivities around adult social care, mental health and voluntary and community organisations. These all need a higher profile which will be reflected in the final draft.
"Finally, whilst people welcomed the ambition and direction we set, they also told us that we need to be equally good at articulating the challenges in which we will face getting there and how we are going to overcome them. Funding, resources, training and culture are all fundamental to enabling the delivery of the strategy. We need to be much clearer about this in our delivery plan and we need to invest in our workforce."
---
To stream the full conference session online download the Integration and Interoperability eTheatre. Once you've submitted your details you will gain access to 19 free CPD-accredited resources for life!
To access the content all you have to do is complete our simple form. Once completed you will receive a confirmation email where you can access the sessions. Enjoy!
---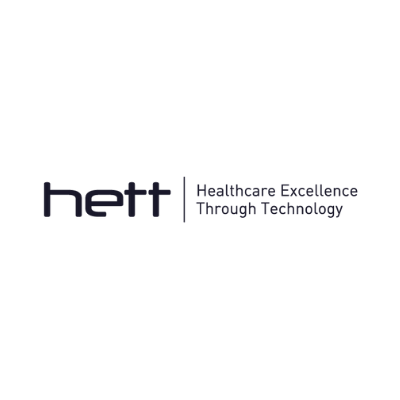 This blog post was transcripted from the insightful session 'The wider data strategy – Unleashing the untapped potential of data driven healthcare' recorded at HETT Show (28-29 September 2021, ExCeL London) in the Integration and Interoperability Theatre.
Stream this CPD-accredited session and 18 others HETT Show 2021 from the comfort of your office or your home!
Please note that CPD certificates can not be requested for streaming content on-demand.