In the insightful session 'The wider data strategy – Unleashing the untapped potential of data-driven healthcare' captured at HETT Show 2021 (28-29 September) Ming Tang, Chief Data and Analytics Officer at NHS England and Improvement explained how we can do more to support the wider NHS data and analytics workforce.
---
It's important that we think about the analytical workforce as different stages of development. During Covid, what we learnt is that there are skills out there, as well as a huge desire to collaborate and learn from each other. 15.5k analysts said that they want to join up to work together so what we need to do is make sure that
We make the data available
We connect the data platforms so that the investments we have done locally allow data to flow backwards and forwards
We create standards around that data so that we are more consistent with the analysis
We build up the workforce capability, the new data science, AI
All the above needs to be done in a framework. What we have done with ICS's is 'What good looks like' in a digital sense, but also for the workforce it's making sure that we give them a clear idea of what the competencies are, what a career looks like in data and analytics and how you progress.
For the wider NHS, the wider value of data is how you ensure that we can link the data we collect with decision making. We are moving away from just reporting to how we triangulate different sets of data to help us to predict, better anticipate where we are going to need help and support, and assist around decisions so whether that be utilization, optimisation or workforce decision. Bringing all that data together, making sure that we have all the right models and scenarios so that we can move away from static analysis to scenario-based so that everybody in the system can make better use of the data and the decisions they're making from it.
---
To stream the full conference session online download the Integration and Interoperability eTheatre. Once you've submitted your details you will gain access to 19 free CPD-accredited resources for life!
To access the content all you have to do is complete our simple form. Once completed you will receive a confirmation email where you can access the sessions. Enjoy!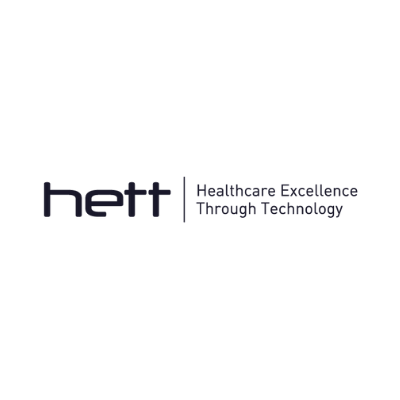 This blog post was transcripted from the insightful session 'The wider data strategy – Unleashing the untapped potential of data driven healthcare' recorded at HETT Show (28-29 September 2021, ExCeL London) in the Integration and Interoperability Theatre.
Stream this CPD-accredited session and 18 others HETT Show 2021 from the comfort of your office or your home!
Please note that CPD certificates can not be requested for streaming content on-demand.